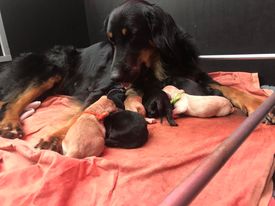 hier zijn ze dan! geboren op 17/12/2021
                                            here they are ! born on 17/12/21
Bij elke geboorte geven we de puppie een nestnaam, meer dan alleen een nummer of een kleur, die naam komt spontaan in het moment. De officiële namen zullen deze unieke sterretjes later krijgen.
When a puppy is born, we give it a name to call for the coming weeks , rather than a number or just only a coloured ribbon.  These unique stars will get their official names in a few weeks.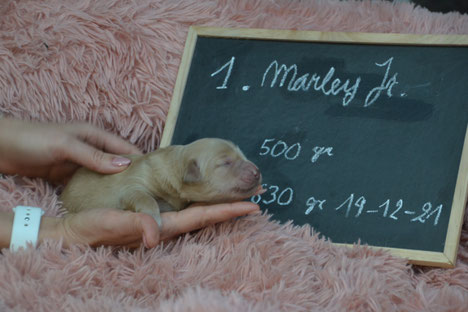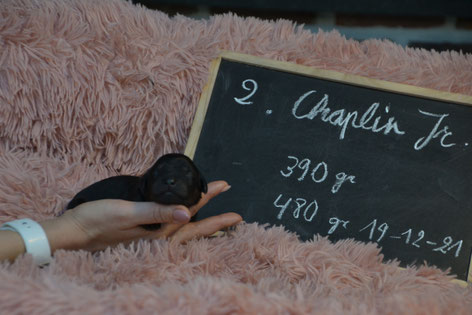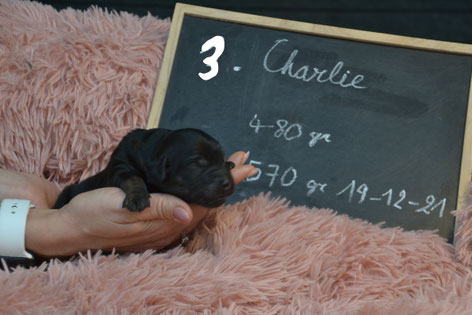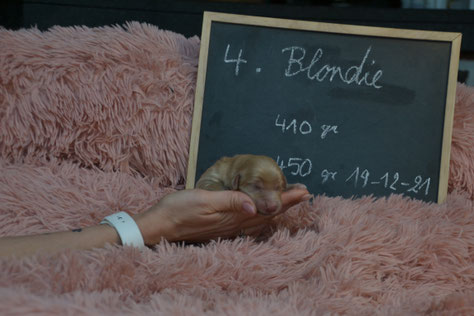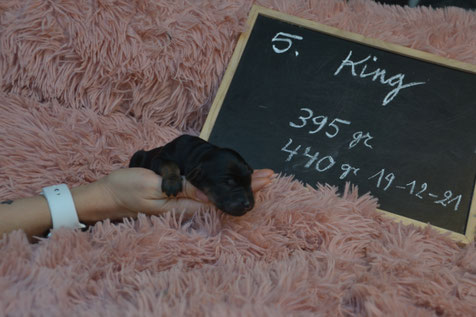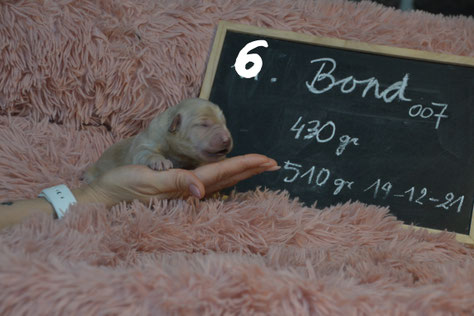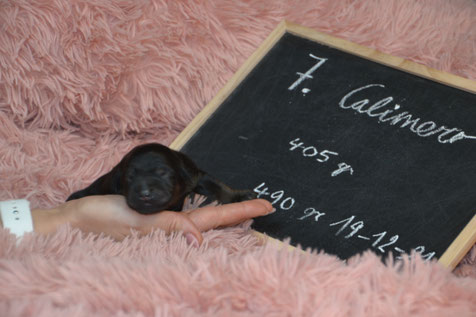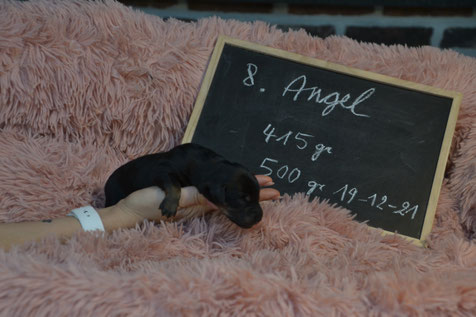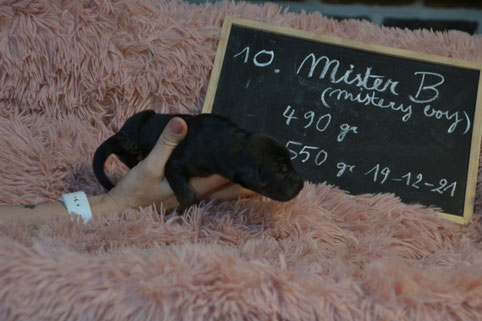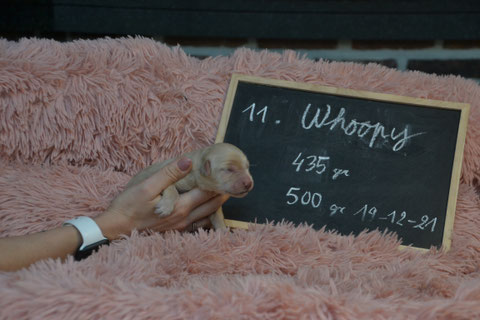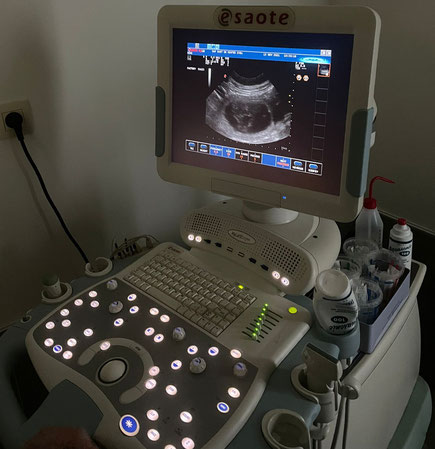 Het was dus de ooievaar ;-)
                      Dit wordt een uniek nestje mooie sterretjes
                      So it was a stork after all ;-)
                      This is going to be a unique bundle of beautiful stars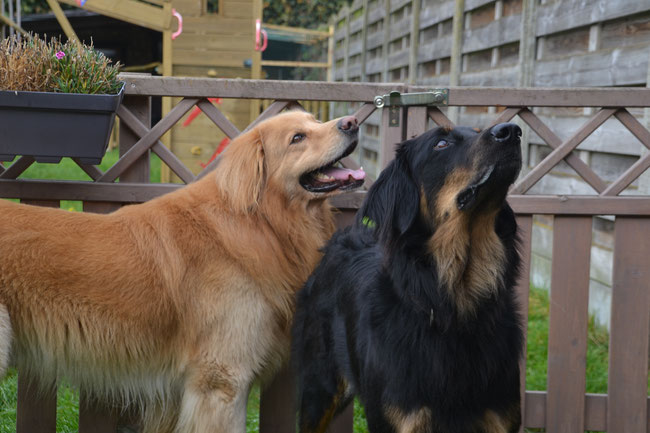 Wat denk je, Marley, was dat een ooievaar die overvloog? Wevelgem 18 oktober 2021 
What do you think, Marley, was that a stork flying over?